The roofs on our homes and businesses have a tough job…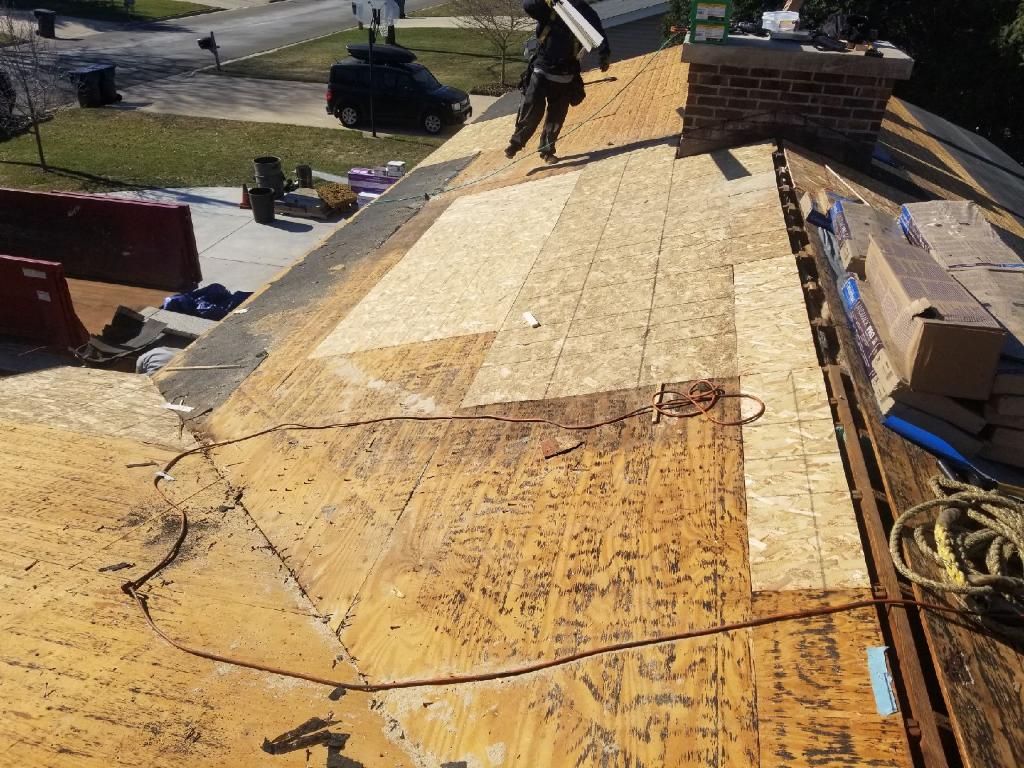 Everyday they protect us from an unimaginable amount of debris, precipitation, wind, extreme temperatures, and harmful UV rays. Even new roofs will eventually accumulate wear. This is why so many residential and commercial building owners choose the roof repair services of Wisconsin Roofing, LLC.
At Wisconsin Roofing, LLC, we understand that it isn't reasonable to buy a new roof everytime you notice a couple of loose shingles or sun spots. So consider repair, instead! By the time our experienced roofers are doing working, your roof will look as good as new.
Repair or Replacement?
Deciding between whether to repair or replace your building's worn out roof can be difficult. Certainly a repair will cost less, but will it be effective? No one likes making repairs that end up costing more than simply buying something new, so it's important to understand which option is right for your particular situation. At Wisconsin Roofing, LLC, our basic principle is this: Repair the little things, replace when you must, and maintain everything with regularity.
To decide whether or not your roof needs repair or replacement, consider these factors:
Damage Severity: How thorough is the damage to your roof? For example, if a few small branches fell on your roof, you'll likely need a repair, whereas if a whole limb did the damage, a replacement could be necessary.
Curb Appeal: Shingles will look different when they are worn versus when they are new. If you replace sections of your older roof with brand new shingles, the difference may be noticeable. It's important to consider how important this aesthetic issue is to you.
Structural Integrity: There's no use in trying to cover a hole that will only keep growing. When considering roof repairs, it's important to determine whether or not the underlying roof decking still has its structural integrity. If not, your problem will keep popping up, requiring an eventual replacement.
Which Roofs Can Be Repaired?
Wisconsin Roofing, LLC offers top-quality roof repair services to buildings of all kinds, including residential, commercial, and everything in between. Our skillful staff can repair a wide variety of roof types.
When it comes to working with residential homeowners, we frequently repair these types of roof:
For commercial buildings, we are adept at repairing these common roof types:
In our view, a buildings roof is a whole system. Multiple, interworking components come together to make a roof great, and Wisconsin Roofing, LLC can repair any and all of them. Common roofing system components that we repair include:
The Best in Roof Restoration
Don't delay repairing your roof to the point of needing to replace it altogether. If the roof on your home or business needs attention, Wisconsin Roofing, LLC is here for you. To learn more and get your free, no-obligation estimate, call us today at (262) 349-6338.