When your roof is simply beyond repair or restoration, it may be time to tear it off and start new.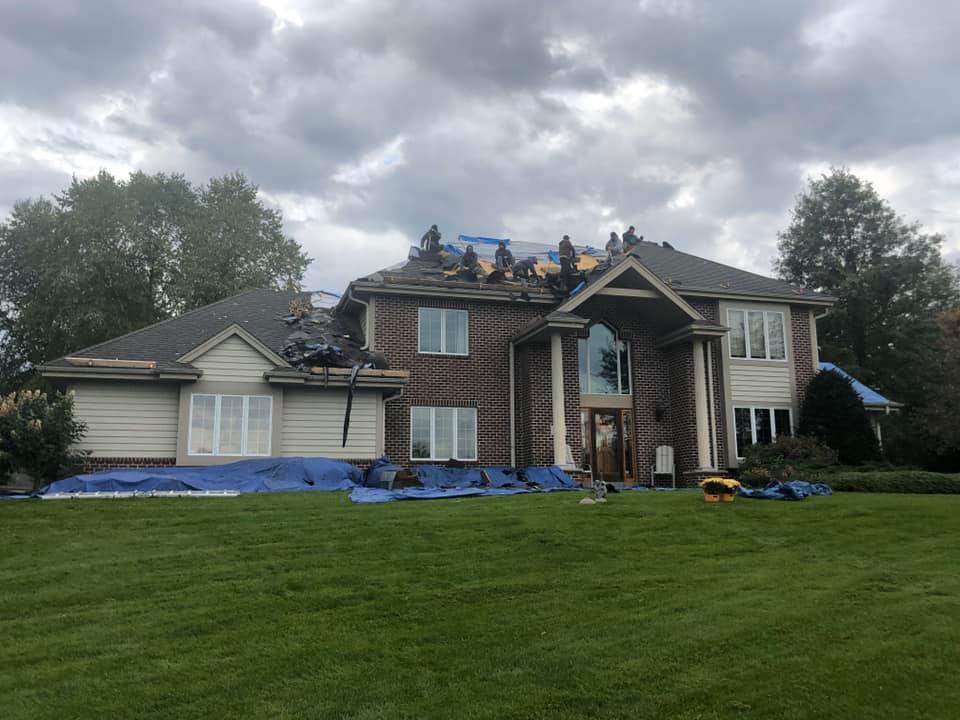 At Wisconsin Roofing, LLC, we understand that a quality roof over our heads is one of life's necessities, which is why our new roof installation services are handled with precision and care.
Whether your roof has been compromised by leaks and broken shingles, or just the normal wear and tear of old age, a new roof can restore a building's comfort. Wisconsin Roofing, LLC offers new roof installation for residential and commercial buildings, alike. Our helpful customer service and unmatched craftsmanship have made us Wisconsin's go-to choice when it's time for a roof upgrade.
Is It Time for a New Roof?
There are a number of warnings signs to look out for that indicate you need a new roof. You should consider a roof replacement is you notice any of the following issues:
Old Age: If your roof is exceeding its expected service life and warranty, it may be prudent to replace it.
Worn Shingles: Are your shingles curling, bucking, disintegrating, or missing all together? Worn shingles are a clear sign that your roof isn't working at full capacity.
Weather Damage: Your roof has its work cut out for it. Everyday, it protects you from elements, whether it be UV rays, rain, snow, sleet, wind, or hail. This barrage of weather can take a toll, so it's important to consider if your current roof is up for the challenge.
Water-Logging: If the shingles on your roof have a wet appearance or feel squishy to the touch, it's possible that the decking underneath has absorbed too much moisture. An obvious sign of this water-logging is sunlight creeping through the roof into your attic.
What Types of New Roof are Available?
Wisconsin Roofing, LLC is equipped to install any and every roof type. The most popular new roof options selected by residential homeowners include:
On the other hand, business owners seeking to replace the roof on a commercial building often opt for these options:
We view every roof as a system with several components. Each of them works together and must be tended to for the whole system to function at optimal capacity. When installing a new roofing system, we will pay special attention to every component, including:
Roof Replacement Done Right
When it comes to figuring out solutions for a roofing system in disrepair, Wisconsin Roofing, LLC will work with you every step of the way. No matter the type, style, or size you have in mind, we're eager to make your ideal new roof a reality. See for yourself why so owners of homes and businesses choose Wisconsin Roofing, LLC for all of their roofing needs. Call us today at (262) 349-6338 for your free, no-strings-attached estimate.