Wisconsin Roofing Interactive Map
We are off to a great start this year with many happy customers through out the South Eastern Wisconsin areas. Feel free to browse our map to see just some of the jobs we've done.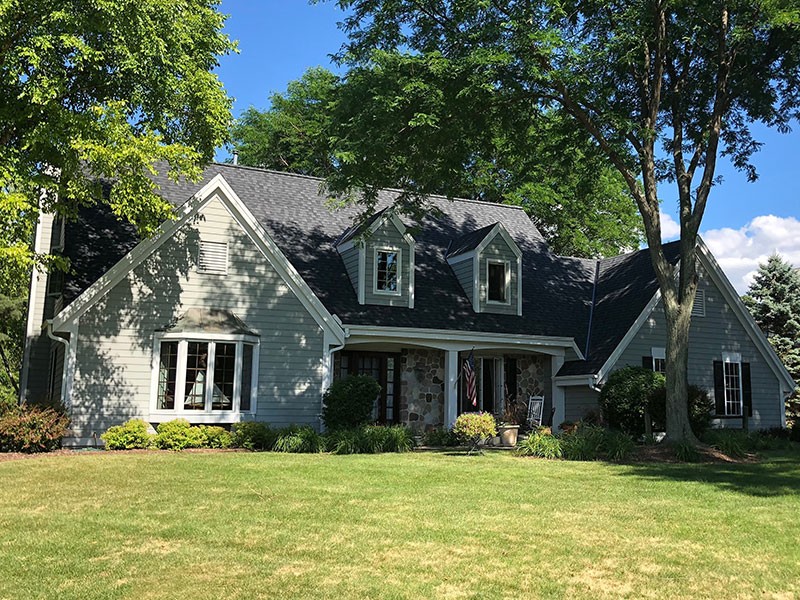 Residential Roofing in Menomonee Falls, WI
Assuming you own a home or business in Menomonee Falls and you're in need of quality roofing services, look no further than Wisconsin Roofing, LLC. A trusted name in roofing, Wisconsin Roofing, LLC has helped countless home and business owners painlessly replace, maintain and repair their roofs for more than a decade in Menomonee Falls and the surrounding area.
Given its proximity to downtown Milwaukee and it's enviable location at the foothills of the Kettle Moraine State Forest, it's no wonder Menomonee Falls is fast becoming a popular locale to settle.
Residents of Menomonee Falls need roofing services and they know they can count on Wisconsin Roofing, LLC to provide a full array of expert and turn-key solutions. Our comprehensive roofing services include, but are not limited to:
But our commitment to excellence doesn't stop there. WR also pride ourselves on using only top-grade residential roofing products that offer both beauty and longevity. You will find a wide selection of CertainTeed and Owens Corning products that complement these types of roofs and more:
Commercial Roofing in Menomonee Falls, WI
Beyond residential roofing, Wisconsin Roofing, LLC is also a leader in commercial Menomonee Falls roofing. Trusted partner of prominent Menomonee Falls organizations such as Carroll College and Normandy Village Apartments, Wisconsin Roofing, LLC provides comprehensive commercial roofing services including:
No commercial roofing is too big or too small. WR will work with a myriad of budgets and ensure a quality product time after time. The most common types of commercial roofs serviced includes:
Why Choose Wisconsin Roofing, LLC?
With a plethora of good options both in Menomonee Falls and surrounding cities like Germantown and Waukesha, we understand that it may be difficult for folks to choose a roofing contractor. That's why we pride ourselves on being the great option, offering:
Unparalleled customer service
Emergency repairs 24/7, 365
Affordable and comprehensive roofing solutions for homes and businesses
Flexibility and choice regarding style, shape, size and materials
Get Your Free Roof Estimate Today
If the roof on your home or place of business is visibly in state of distress or disrepair, reach for a phone – not a ladder. Call us today at 262-349-6338 or fill out our contact form to receive a free estimate! One of our friendly representatives will be happy to schedule a call to visit your home or business and prepare a no-obligation quote.